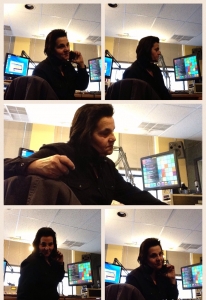 ON-AIR:
Saturday 2pm-7pm
Sunday 3pm-7pm
XLO CONTEST & REQUEST LINE: (508) 373-1045
Follow her on Twitter @LadyDRadio
Lady D got her start in Radio a long, long time ago. In this Galaxy, but, a long time ago!!! She helped many top Boston Radio Stations succeed while having a blast along the way. She's won multiple national and local awards including Billboard's Afternoon Radio Personality and Boston's Achievement in Radio Award. All while maintaining a love of Music and Listeners. For Lady D, Radio is not just a job, it's a lifestyle. Whether it's being onstage in front of thousands of fans, introducing the hottest Stars or just shaking hands at a local store opening, it's always an adventure with Lady D. And she still believes everything Prince ever said!!! Lady D rules the Airwaves on 104.5 XLO all weekend.