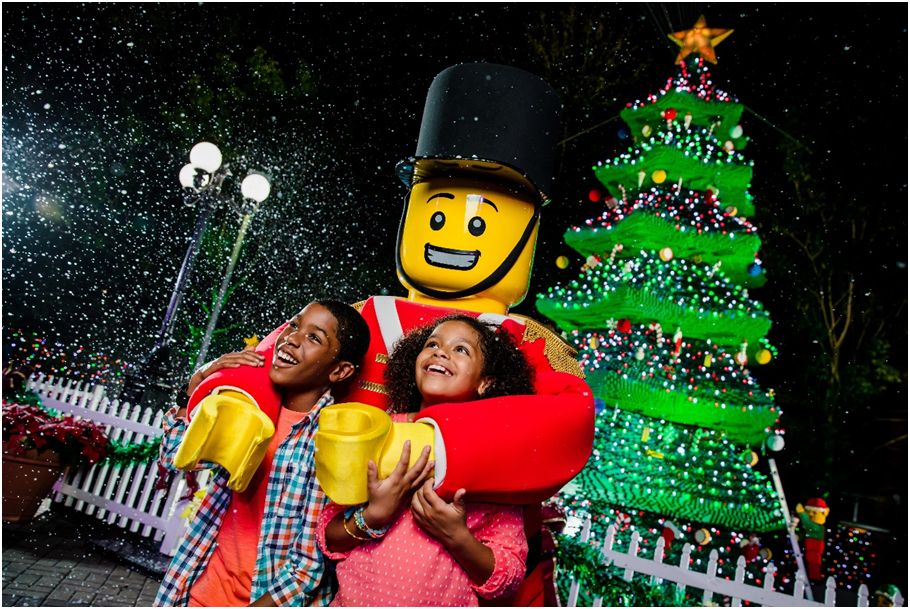 The best gift isn't opened. It's experienced.
Rethink holiday gift giving. Give the gift of Florida.
THIS HOLIDAY SEASON, WE'RE IN THE MOOD FOR GIFT-GIVING…
AND THIS GIFT OUTSHINES THEM ALL! THE GIFT OF FLORIDA!
104-5 XLO, WITH YOUR FAMILY VACATION TO LEGOLAND FLORIDA RESORT!
THE ONLY THEME PARK IN CENTRAL FLORIDA WHERE KIDS RULE!
STARTING THURSDAY, DECEMBER 2ND…
LISTEN TO JEN & FRANK MORNINGS AT 7:10
TO INSTANTLY WIN A $100 AMERICAN EXPRESS GIFT CARD
AND BECOME A FINALIST FOR AN INCREDIBLE FAMILY VACATION
FOR 4 TO LEGOLAND FLORIDA!
THE WINNING FAMILY WILL ENJOY OVER 50 RIDES & ATTRACTIONS
INCLUDING THE ALL-NEW LEGOLAND MOVIE WORLD AND
THE LEGOLAND WATER PARK – HOME TO OVER 14 WATERSLIDES!
THE VACATION ALSO INCLUDES ROUND-TRIP FLIGHTS, RENTAL CAR, AND A 5-NIGHT STAY AT ONE OF LEGOLAND FLORIDA'S UNIQUE ON-SITE HOTELS – LEGOLAND HOTEL, LEGOLAND BEACH RETREAT, OR THE ALL-NEW LEGOLAND PIRATE ISLAND HOTEL.
TRAVEL VALID THROUGH 2022.
WIN YOUR HOLIDAY IN F-L-A.
BECAUSE THE BEST GIFT ISN'T OPENED. IT'S EXPERIENCED.
THANKS TO VISIT FLORIDA AND NEW ENGLAND'S 104-5 XLO!
You could win a family vacation to Florida that includes:
• Five (5) consecutive night stay at one of the LEGOLAND® Florida Resort Hotels
• Four (4) three-day theme park tickets to LEGOLAND® Theme Park + Water Park
• Round-trip coach class airline tickets for
one (1) winner and up to three (3) guests to Orlando, Florida
• A full-size rental vehicle for six (6) consecutive days
LEGOLAND® Florida Resort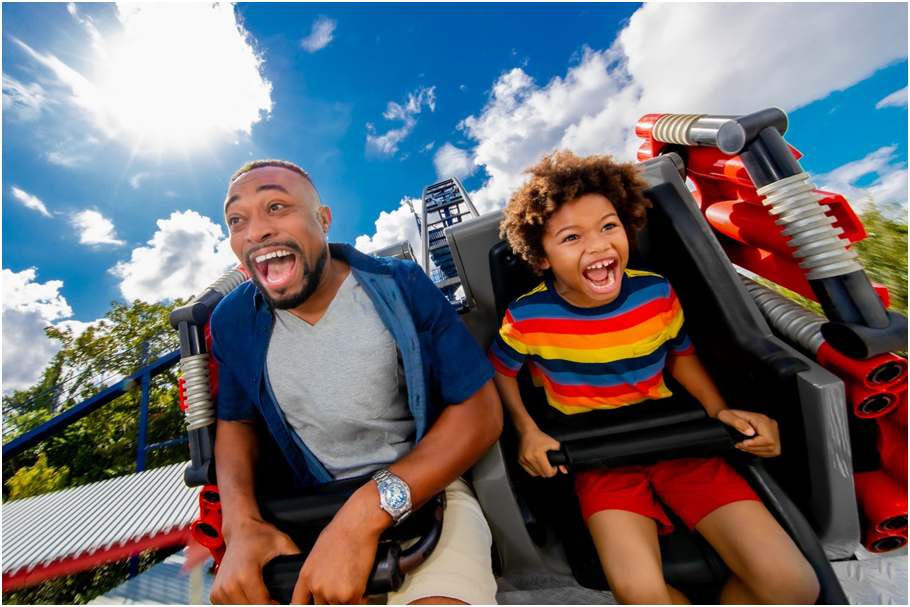 LEGOLAND® Florida Resort is the place where kids rule!
It's where princesses, knights and adventurers roam.
Where dragons soar, castles are stormed, and pirates sail the seven seas.
We are truly the ultimate multi-day vacations destination for families with young kids and imagination comes to life with over 50 rides, shows and attractions at the Theme Park,
14 water slides in the Water Park, 3 unique themed Hotels and more!