Last Summer it was all about staying close to home.
This Summer, it's time to venture Beyond the Backyard!
104-5 XLO helps you celebrate the best Summer yet with tickets galore… for concerts, amusements and more!
Listen every Thursday at 9, 11, 1, 3 and 5, and text the winning keywords we give you to 68683.
This Thursday, September 9th we're hooking you up with tickets to Enrique Iglesias & Ricky Martin LIVE at TD Garden on Tuesday, October 5th.
Go Beyond the Backyard, with New England's 104-5 XLO!
Here's just some of the prizes you can win!
–Maroon 5, Sunday, September 12th at Fenway Park.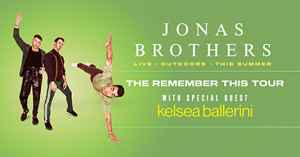 –Worcester Art Museum
–Ecotarium… and more!